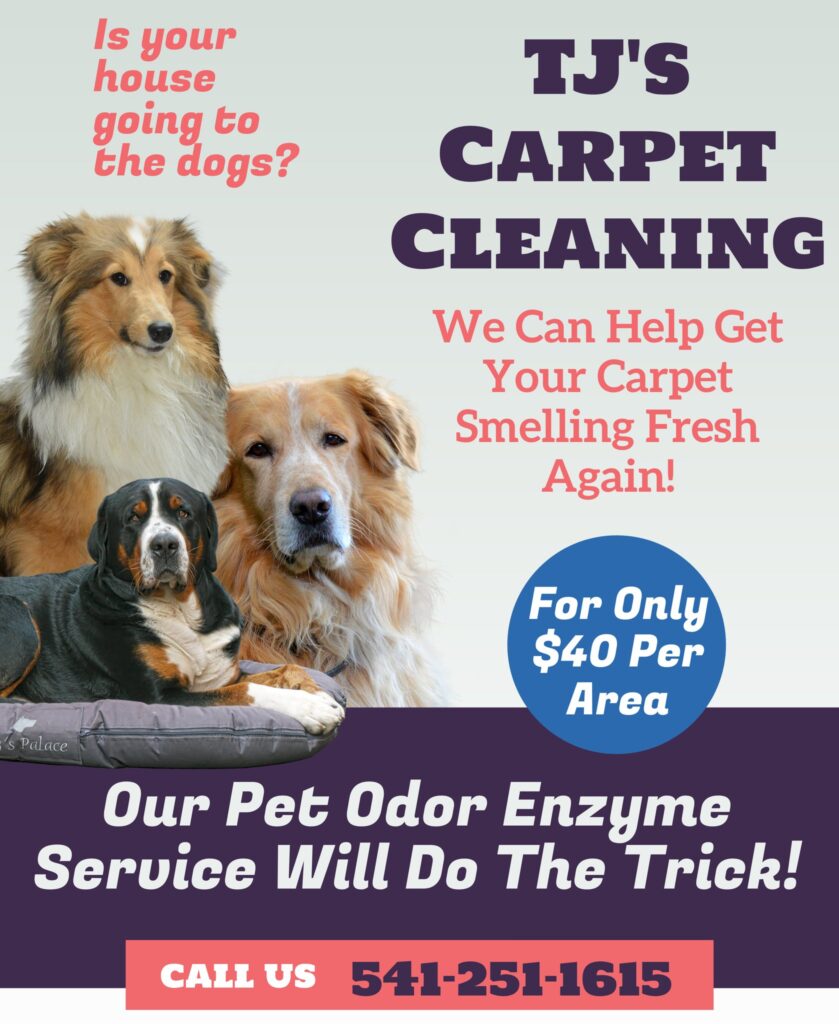 One call does it all.
TJ's Carpet Cleaning will come to your Gold Beach home or business and clean your upholstered furniture, carpets, and even your solid floors. No matter the size or scope of your project, we are here to help!
Keep your carpets clean and lasting longer!
TJ's Carpet Cleaning has been serving Curry County for many years and we know that your family deserves the best care possible. We deep clean carpets in Gold Beach Oregon using only the best truck-mounted equipment and wands. Need your upholstered furniture or solid floors cleaned too? TJ's Carpet Cleaning does it all!
Have your pets got the most of your carpet?
Let TJ's help you keep your house clean and sanitized from pet accidents.
Call today and get a quote from TJ's Carpet Cleaning – your Gold Beach Oregon Carpet Cleaning service.