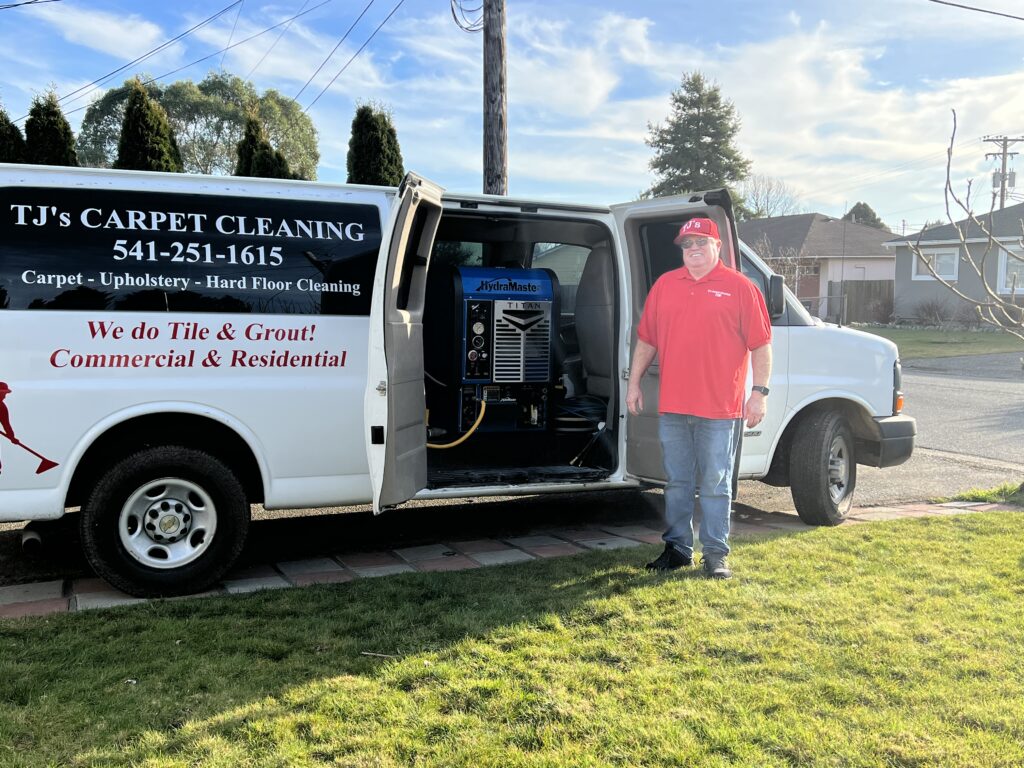 My name is Tim Shipley, and I am the owner/operator of TJ's Carpet Cleaning.
I was born and raised in Brookings, left the area for a while, and returned in 1999. My wife and I enjoy all that this fine city offers, from the gorgeous rivers, mountains, and trees to the ever scenic ocean.
When I retired from my profession, I decided to go back into what I did in the early 90s, carpet cleaning. TJ's Carpet Cleaning business was started and going strong ever since.
My goal is to clean with the right tools. I use the best truck-mount machine to do hot water extraction (commonly referred to as steam cleaning) along with the best dual-port carpet wands available… I refuse to cut corners.
I believe that has been the main reason clients have been happy with my services. Good word of mouth never fails!
So give me a call and make an appointment to get your carpets cleaned, your upholstery cleaned, and/or your hard surfaces such as tile and grout or imprinted concrete cleaned.
We are standing by to serve you!